This post may contain
affiliate links
. Regardless, I only recommend sites I've researched and/or used and trust.
This post originally appeared on the Dealspotr blog. Dealspotr is the most accurate coupon site that pays you to save. I'm @uwahblog on Dealspotr, use my link to join today and earn 5,000 bonus points.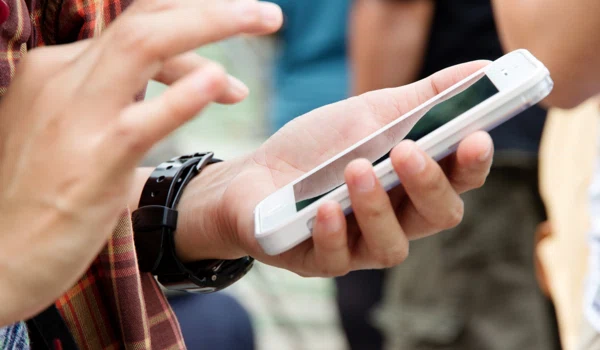 One of the most frustrating things about modern technology is just about the time you get used to using a new device, it's time to upgrade again.
I get it – technology changes, companies adapt, and new products are born. But man, it sure feels like it's happening faster and faster these days.
In fact, Apple considers its devices "vintage" after 5 years, and stops offering hardware for them after 7 years. Now obviously, they have a vested interest in encouraging customers to move on from older devices and upgrade sooner, but they don't pull those numbers out of thin air. Devices just don't last very long these days.
Case in point: Apple's latest software update (macOS Sierra) is only compatible with mid-2010 MacBooks and newer. That means after six years, your $1,000+ investment is now obsolete. That's somewhere around a couple hundred dollars per year to use a macbook, but I guess it could be worse.
Add in the fact that now cell phone carriers are asking close to full-price for devices instead of allowing free phones every 2 years or so with contract upgrades, and we come to the conclusion that the struggle to keep up with technology has never been more real.
So what's a person to do when the new iPhone 7 comes out and they're feeling left in the stone age with an iPhone 5 they got just over a year ago?
Well, that's where buyback services come in.
Buyback sites like Glyde, Gazelle, BuyBackWorld, and uSell will quickly take your old devices off your hands in exchange for cash.
No posting it on Facebook and dealing with friends and family trying to haggle you down on the price. No posting it on Craigslist and getting endless messages from scammers in third-world countries. Just quick, easy money without the hassle.
But you have to know which site to use, and which one will give the most money for your old device.
So here are the top 4 buyback websites compared, so you can trade your old device for cold hard cash like a champ.
Note: To test each site, I used an iPhone 5 as a demo item to sell in order to compare offers across each site.
Glyde is really more of a marketplace than a buyback service. However, they make selling an old device a lot easier than it would normally be trying to do it alone.
You just go to the "sell" section of their site, type in the name of your device in the search bar, answer a few simple questions about your device (scratches, customization, etc.), and they give you a price range you can reasonably get for it.
From there, you actually list your item for sell on their site. As they say "It's free to list. No photos to upload or lengthy descriptions to write." Once your item sells, they'll send you a shipping kit with everything you need to ship your device out.
As for the money part, they say they'll deposit your money into your Glyde account in about 3 days after the buyer has received delivery, and from there you can deposit it directly into your bank account or have a check mailed to you.
For my fictional iPhone 5, they said I should sell it for between $74 and $89, depending on how quickly I wanted it to sell. According to their site, if I sold it for $84, I would make $68.40, which is about a 19% cut for them.
In other words, I could reasonably expect to make about $68.40 on my iPhone 5 through Glyde, but I would have to wait for it to sell.
(After you sell your old device, you can save money buying a newer one on Glyde and save even more money by using Glyde coupons from Dealspotr.)
Gazelle is a little more well-known site, and based on Alexa ranking alone, they stand out as the largest (or most highly-trafficked I should say) website out of the others on this list. They qualify more as an actual buyback service as opposed to a marketplace because, well, they buy your device directly from you without making you sell it on their site first.
According to their website, you just select what you want to sell, enter a few details about the device, and they give you an offer. If you like their offer, you ship your device to them for free using the packaging they send, then they'll send back payment in the form of a check, Amazon gift card, or PayPal once your item has been inspected. (Their website says "Once your item arrives at our warehouse, it typically takes about a week for payment to be issued.")
Now, as is the case with most, you're going to pay a price for convenience. In this instance, it'll likely be in the form of a lower offer for your item.
For my iPhone 5, they offered me $50 if it's in good condition, and $65 if it's flawless. My old devices would fall more in the "good" category, so $50 it is.
(After you sell your old device, you can save money buying a newer one through Gazelle and save even more money by using Gazelle coupons from Dealspotr.)
BuyBackWorld is another site that actually buys your device directly from you instead of asking you to sell it on their site.
Like Gazelle, you just specify the device you want to sell, they give you an offer, you ship your item to them for free using their packaging that they send, then they send you payment within two business days of inspection (double-check their site for terms and conditions around that time frame).
A few things I noticed right off the bat is they look to be the smallest site of the 4 on this list based on Alexa ranking, and their website isn't quite as intuitive as some of the others.
However, once you find the right model, they give you an estimated price immediately.
For the iPhone 5, they offered me $61 if it's in "excellent" condition, and $52 if it's in "average" condition. That's about on par with what Gazelle offered, so nothing too shocking there.
(Same as with Glyde and Gazelle, after you've sold your old device, you can purchase a newer one for less money on BuyBackWorld, then save even more money by usingBuyBackWorld coupons on Dealspotr.)
Finally, there's uSell.
uSell is another smaller site, coming in just above BuyBackWorld in terms of traffic ranking from Alexa. However, their websites boasts "the most money for the least effort", and based on price alone, uSell seems to live up to their promise of offering the most money at first glance.
Similar to Gazelle and BuyBackWorld, uSell gives you an instant offer, you take it, ship them the device for free, then they pay you in the form of PayPal or check. They do say they pay within 5 business days, which is a little longer than BuyBackWorld, but slightly less than Gazelle.
For the iPhone 5, they offered $65.25 for "good" condition and $68.73 for "flawless" condition. Again, that's higher than any other offer on the other sites on this list for instant cash.
Conclusion
So where does that leave you? Well, let's recap.
For my fictional iPhone 5, here's what I was offered:
Glyde: $68.40, but I'll have to wait for it to sell on their site (not instant sale)
Gazelle: $50 instant cash, and Gazelle is a large, well-known site. Payments could take a week from the time they receive your item.
BuyBackWorld: $52 instant cash, payment within 2 business days from inspection date
uSell: $65.25 instant cash, payment within 5 business days from inspection date
So, if you're looking to simply get the most money, uSell seems to be the best option. However, if you need money quickly, it might be worth taking less money to get paid 3 days sooner. And finally, if you just want to deal with the most trustworthy, reputable company out there, I would say go with Gazelle. They've been featured in large publications and have a well-established business that seems to be trustworthy (full disclosure: I've never sold anything to them so I'm going purely off of personal research).